Almost everything in the cartoon is roughed out apart from the dialogue. I still need to do a lot of inbetweens, clean up, and background paintings... so... long ways to go! My friend Jeremy is going to do the lettering for the title cards and someone else is going to help me with music.
Here are some of the pencils of the backgrounds.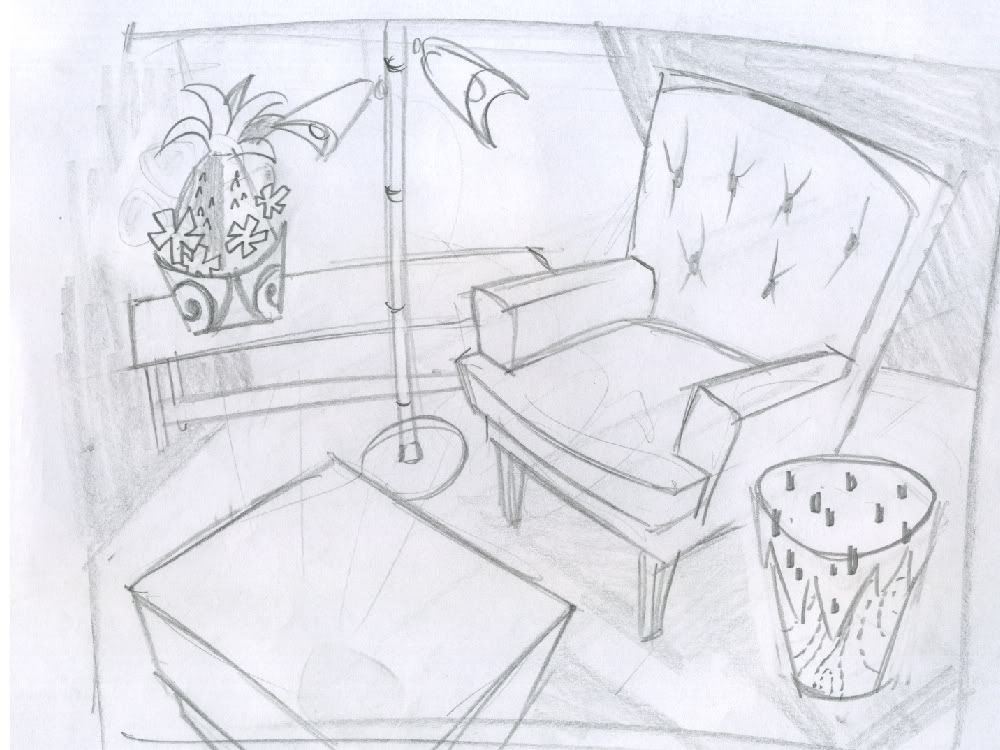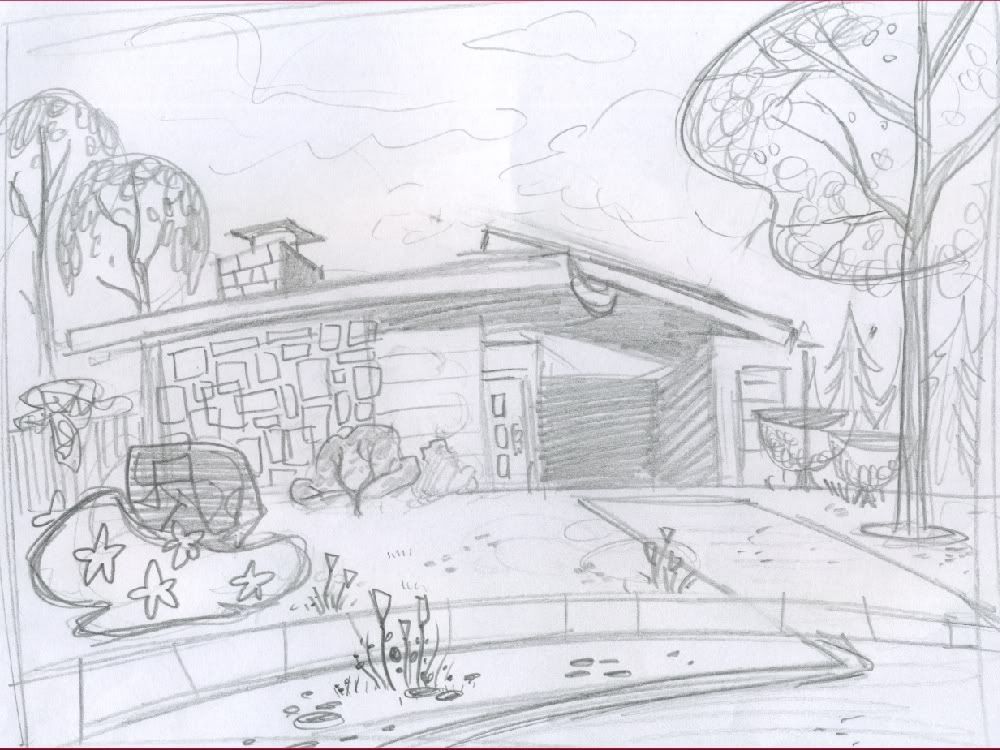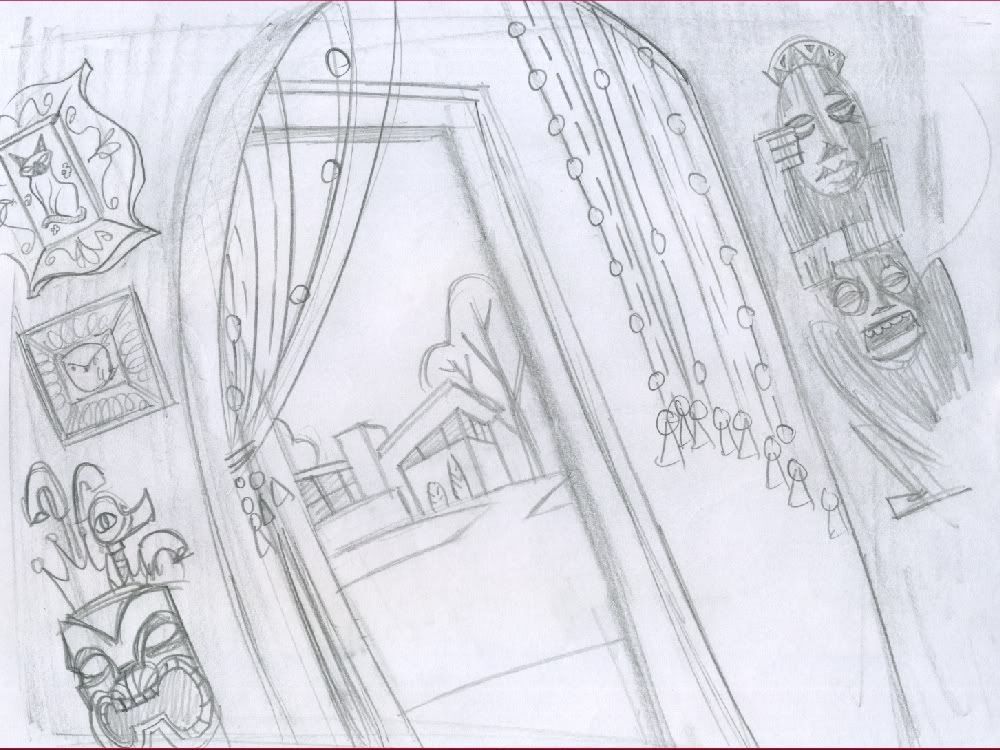 Maybe later if you're good I'll upload a movie of the really weird pencil tests. I'll warn you though, I actually have no idea what I'm doing.